Can You Pass This Quiz?
What Do You Really Know About Indoor Air Quality?
Date - 04/24/2023
---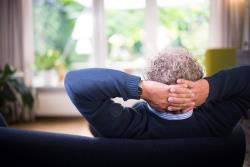 Take a deep breath.
Come inside and relax.
You can breathe easy inside your home, right?
We hate to tell you this, but the answer is NO.
Breathing the air enclosed inside your home may not be as good for you as you think it is.
Science is showing us that indoor air quality is a huge issue. Surprisingly, the very items that make our homes feel comfy, cozy, may be bad for the air you breathe.
Take this quiz to find out what you really know about indoor air quality:
Indoor Air Quality Quiz from Air Therm
ONE: How much more polluted can indoor air be compared to outdoor air?
A) One to two times more polluted
B) Two to five times more polluted
C) Five to ten times more polluted
D) Indoor Air Quality is always better than outdoor air.
TWO: Which of the following conditions is NOT caused by poor indoor air quality?
A) Headaches
B) Cancer
C) Joint Pain
D) Fatigue
THREE: The EPA identifies four major indoor air pollutants. Which of the following is NOT on the list?
A) Zinc
B) Carbon Monoxide
C) (CO) Formaldehyde/Pressed Wood Products
D) Lead (Pb)
FOUR: What is one way to reduce exposure to dust mites in indoor spaces?
A) Increase humidity levels
B) Use synthetic bedding materials
C) Clean and vacuum regularly
D)None of the above
FIVE: Which of the following is NOT a cause of indoor air pollution?
A) Essential oils
B) Cleaning products
C) Air fresheners
D) Furniture
SIX: A main contributor to indoor air pollution is known as a VOC, Volatile Organic Compounds. Which of the following items don't produce VOCs?
A) Paint
B) Glue
C) Markers
D) Soap
SEVEN: What is the recommended humidity level for indoor air quality?
A) 0-20%
B) 30-50%
C) 60-80%
D) 90-100%
EIGHT: What is a common source of radon in homes?
A) Building materials
B) Outdoor air
C) Appliances
D)None of the above
NINE: Which of the following is not a common symptom of exposure to mold?
A) Allergies
B) Skin irritation
C) Headaches
D) Respiratory problems
TEN: What is one way to reduce exposure to indoor air pollutants?
A) Use natural cleaning products
B) Keep windows closed
C) Use air fresheners
D) Burn candles
No matter your score…
If this quiz has you thinking about the quality of your breathing, call us. Air Therm has solutions for indoor air quality. We guarantee that you will breathe easier. Your health will improve. You'll think more clearly.
Each breath you take is important and should be germ-free, mold free, and dust-free.
Call us and ask about the REME Halo Air Filtration System.
Answers
How much more polluted can indoor air be compared to outdoor air?

B) Two to five times more!

Which of the following conditions is NOT caused by poor indoor air quality?

C) Joint Pain

The EPA identifies four major indoor air pollutants. Which of the following is NOT on the list:

A) Zinc

What is one way to reduce exposure to dust mites in indoor spaces?

C) Clean and vacuum regularly

Which of the following is NOT a cause of indoor air pollution?

A) Essential oils

A main contributor to indoor air pollution is known as a VOC, Volatile Organic Compounds. Which of the following items don't produce VOCs?

D) Soap

What is the recommended humidity level for indoor air quality?

B) 30-50%

What is a common source of radon in homes?

A) Building materials

Which of the following is not a common symptom of exposure to mold?

B) Skin irritation

What is one way to reduce exposure to indoor air pollutants?

A) Use natural cleaning products
---