Why New Ductless Systems Are Wildly Popular with Homeowners
Date - 02/20/2023
---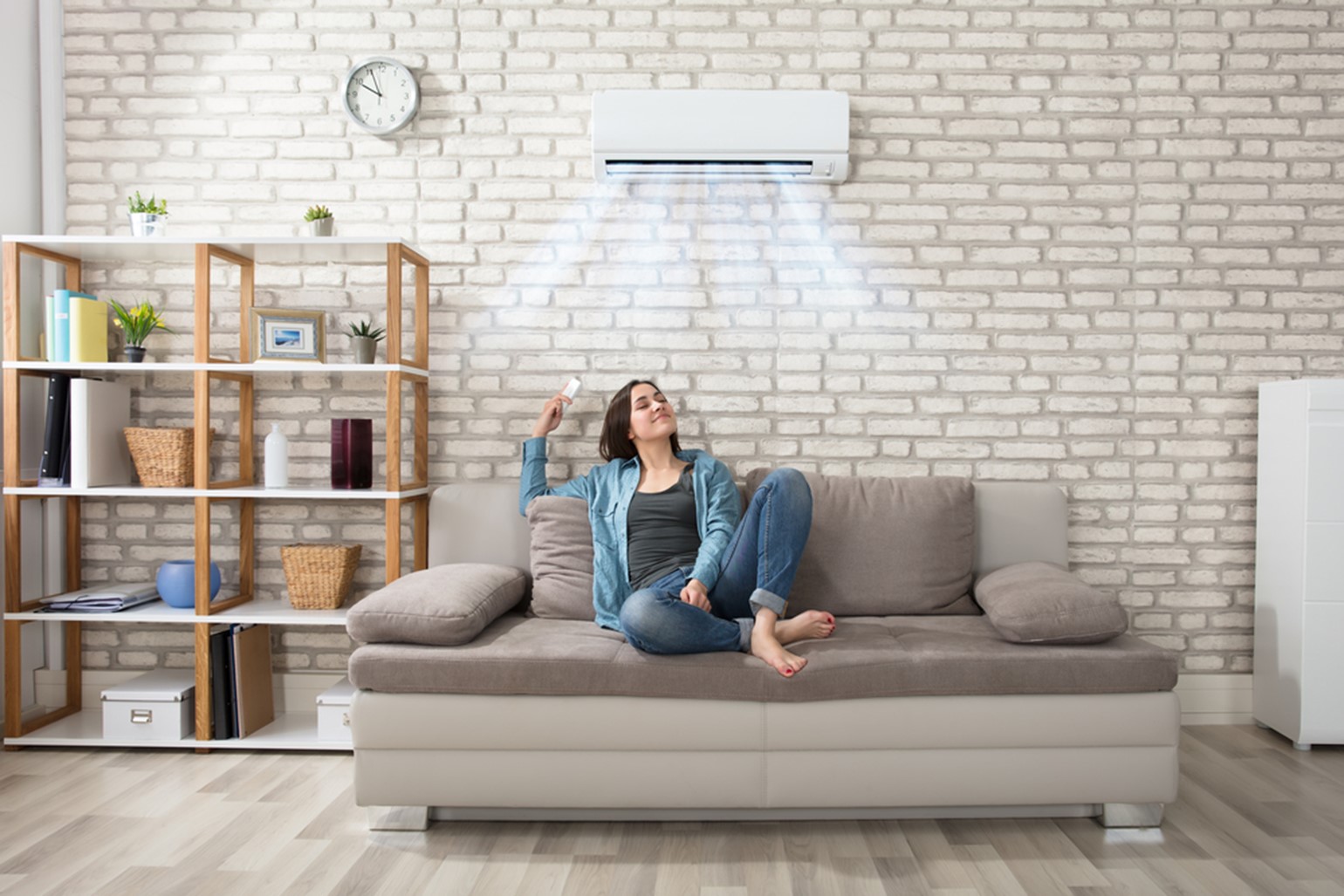 What, exactly, is a "mini-split"?
A split decision. A split lip. A banana split. You know what all those mean.
But really. What the heck is a "mini-split?"
A mini-split is a term that refers to ductless air conditioners. If it seems like an odd name, we'd have to agree, but it came about because ductless systems are small units (mini) that are split into two distinctive parts: An indoor air handler and an outdoor condenser.
Mini-splits are different from central air conditioning systems for several reasons:
They don't require ductwork.
They can easily be installed in existing structures.
They allow for temperature adjustment in individual areas of the home.
These are just a few of the many reasons that mini-splits are the hottest, coolest item on the market.
Here's why ductless systems are wildly popular with homeowners right now.
Just How Popular Are Mini-Splits?
Our title claims that mini-splits are "wildly" popular.
Just how popular is that?
Within the last ten years, the sales of mini-split air conditioning units have increased by 50%.
Because of the many advantages of ductless, mini-split systems, sales are expected to grow exponentially over the next few years.
Reason #1: Long History of Proven Worth
Mini-splits are wildly popular now, and while new developments have been made, they are not technically "new."
In fact, they've been around for more than seventy years.
In the 1950s, Daikin, Mitsubishi, and Toshiba, all air conditioning and refrigeration companies in Japan, developed the ductless system. It was part of a quest for efficient cooling of small homes in Japan.
Currently, the producer of the most mini-splits is Daikin Industries, which is also the largest air conditioning manufacturer in the world, but many other companies also produce high-quality ductless systems.
Reason #2: Easy Installation
You don't have to build a NEW home to get a great new air conditioning system.
Mini-split systems can be installed in existing residences without the need for massive renovation and construction of ductwork in the ceilings.
Did you know that pushing cold air through big ducts can result in 30% of energy loss?
Ducts can have small leaks in their joints. If the ducts are in a ceiling or attic, your system has to work harder to maintain the air temperature.
Unlike central air conditioning systems, mini-splits transport air through small conduit tubing that connects the condenser and the unit directly through a very small opening in the wall.
A trained technician can install a single mini-split unit in hours. Installation of multiple mini-splits in a home will obviously take longer, but most jobs are completed in a matter of days.
Reason #3: Energy Efficiency
In 2023, new rules were applied to the air conditioning industry. The required SEER rating for equipment sold in the southern states is 15.
A SEER rating is a Seasonal Energy Efficiency Rating. Basically, it's a measurement of how much energy it takes to cool your air to the desired temperature over time.
The advantage of mini-split systems is that they are more efficient at cooling than central air conditioners.
Some mini-splits have a SEER rating of 25!
To put this into perspective, consider that for every SEER rating point, you save approximately 7% on your utility bill. Going from a SEER rating of 15 to a higher SEER rating on a mini-split could save you significant money!
Reason #4: Cooling and Heating Where You Need It, When You Need It
Mini-splits can be installed in individual rooms, allowing you to control the heat and cooling for specific places at specific times.
If you have a guest room that you rarely use, a mini-split would be perfect because you can turn it on only when you need it.
If you want to add-on a room, you can heat it and cool it easily with a ductless mini-split.
If you have one of those historic Savannah homes with rooms that never seem to be adequately cooled by your central air system, a mini-split is the answer.
If you would like to be able to turn on your system only when someone is in a room, a mini-split allows you to do that.
One of the biggest benefits of a ductless system is that up to four units can be attached to just one outside condenser!
Reason #5: Mini-splits Save You Money
Because of their higher SEER ratings and enhanced efficiency, mini-splits will save you money.
Not only do they save you money on electricity bills because they use less energy, but they also don't spend your hard-earned cash heating and cooling rooms that you don't use.
You can easily turn on the units with a remote control when someone enters a room instead of cooling an area when it's vacant.
Reason #6: Dual-Purpose
Mini-split units are not just for cooling the air.
One of the reasons they are so popular is that they provide zoned heating as well as cooling. One small unit takes care of your needs in all seasons. Winter, spring, summer, and fall!
Reason #7: Quiet and Comfortable
Because the condenser is outside your home, mini-split units are extremely quiet.
Are you thinking to yourself,
"Hey. My central air conditioning condenser is outside, too, so what's the difference?"
We'll tell you.
The difference is that mini-split outside condenser units are designed to be even quieter than outside condensers for central systems.
Mini-splits have a decibel rating of 32. Central air systems and window units have decibel ratings between 50 and 78.
Think about that.
Think about that.
If quiet surroundings matter to you, a mini-split is perfect.
Reason #8: Interior Aesthetics
Ductless systems are slim and sleek; svelte and sophisticated.
Some manufacturers now offer them in different finishes of white, black, or gray.
They can be installed on walls, ceilings, and floors, and you can choose where to mount them based on your design preference and interior décor.
Ductless, mini-splits are the "popular" kids in HVAC town for many reasons.
Let Air Therm pair you up with a mini-split system that will be a perfect partner: Proficient. Pretty. Peaceful. Popular. A high-performance piece of work to be sure.
Call us.
---